MONTOWNIA — Lofts & Experience

MontowniaMontownia Lofts & Experience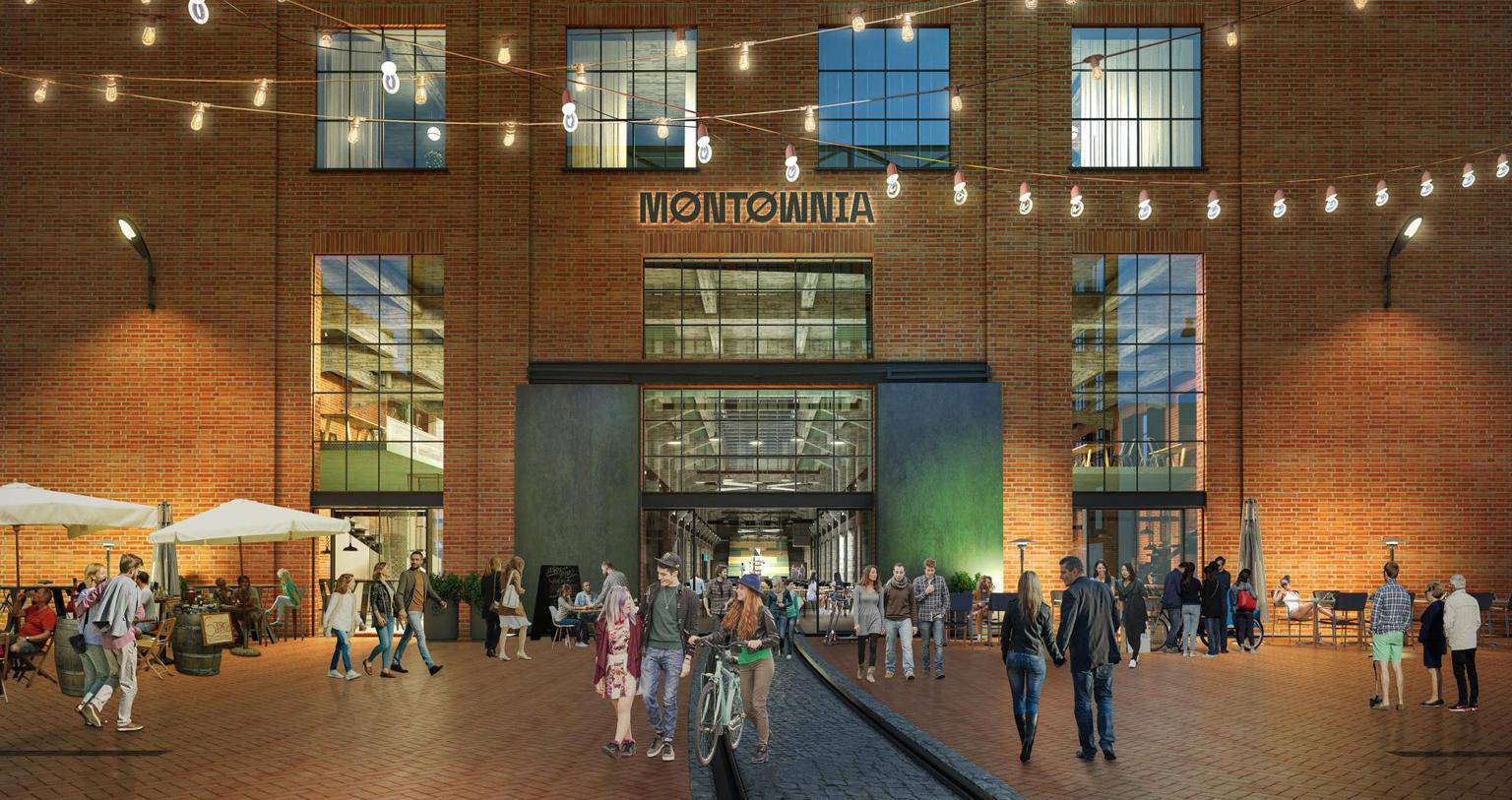 MontowniaMontownia Lofts & Experience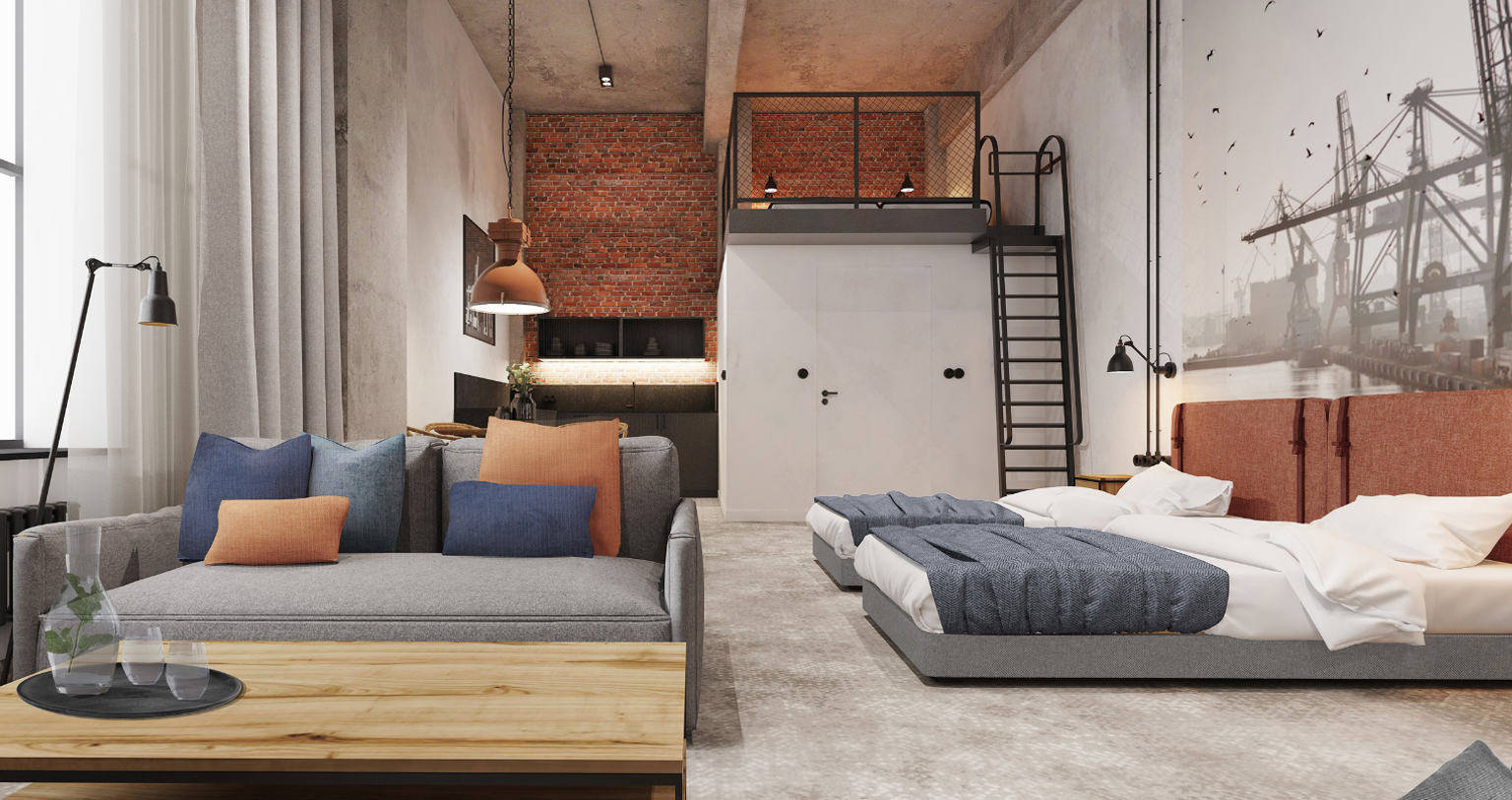 MontowniaMontownia Lofts & Experience.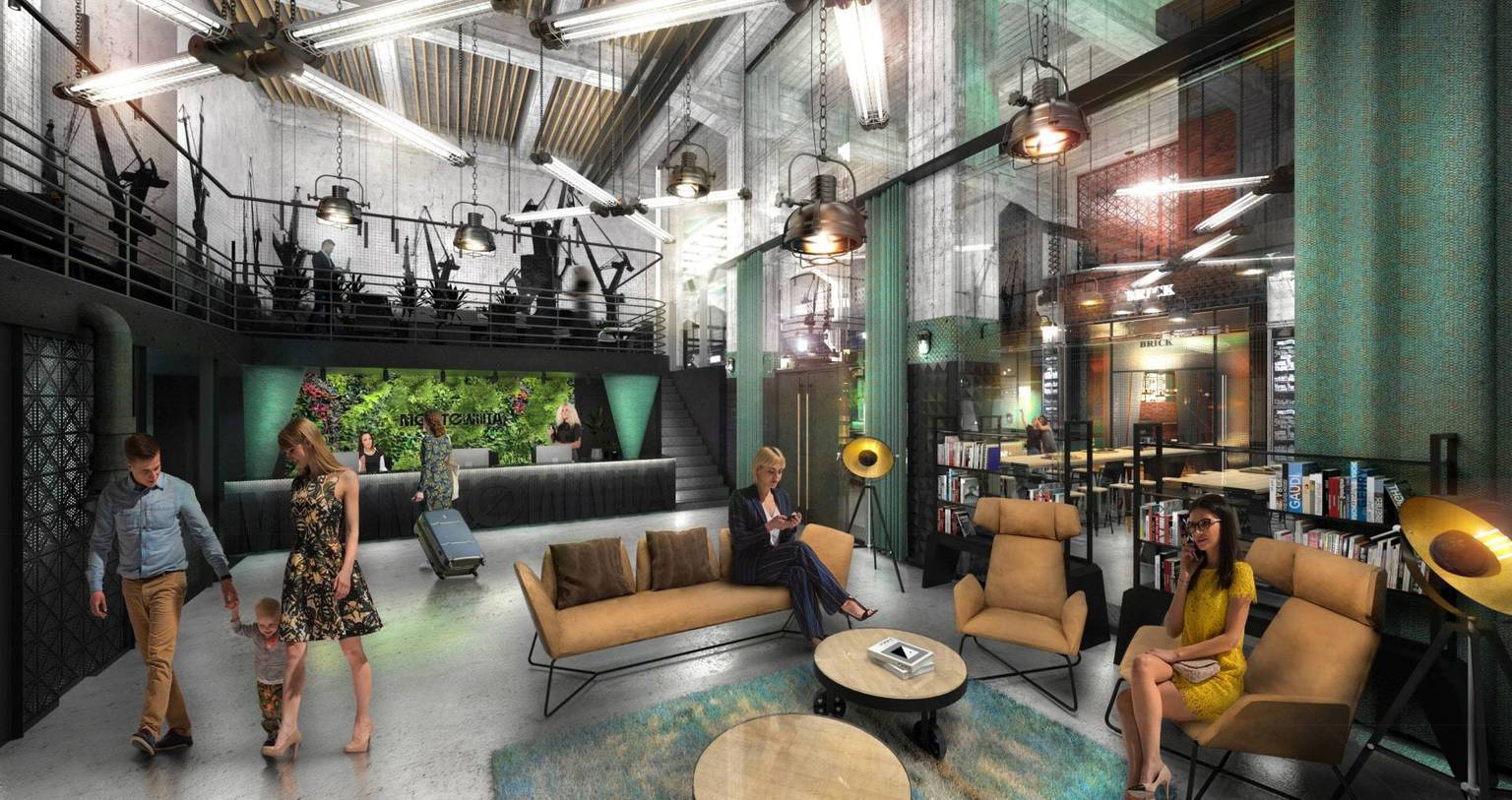 MontowniaMontownia Lofts & Experience.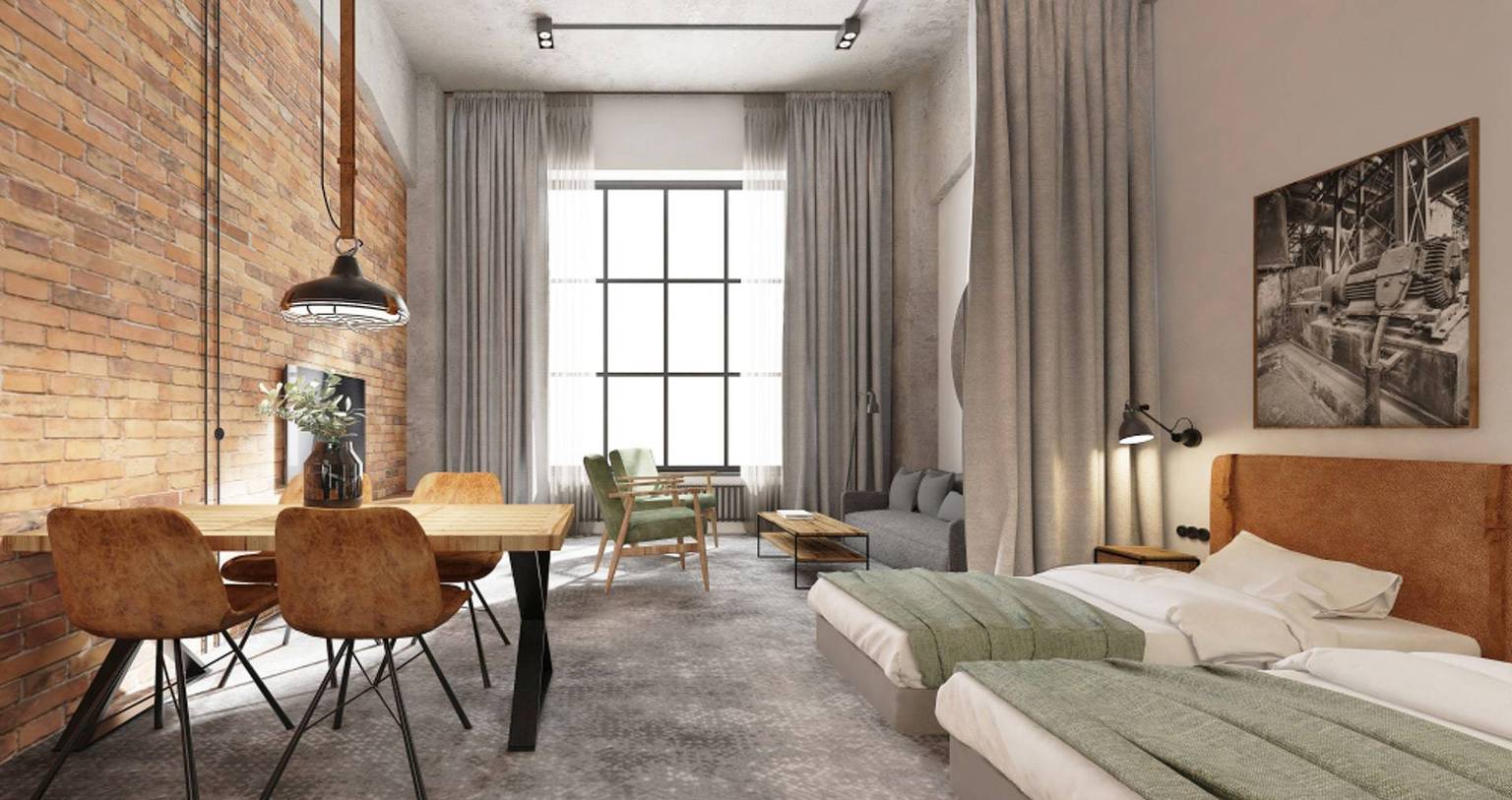 New space
The lands of the former Gdańsk Shipyard are awakening from a slumber. Post-industrial buildings and silhouettes of shipyard cranes will become a backdrop for a new living space. Euro Styl is one of the first developers to make such a significant contribution to the development of the "Młode Miasto" district. The company aims at giving a breath of modernity into the nooks of the shipyard, not forgetting about the history rooted into these grounds.
DOKI and MONTOWNIA are Euro Styl projects that combine residential space, office space (responsibility of Torus), food service area, hotels, and retail services as well as conference facilities. All these together will create a new, multifunctional downtown district which will serve the residents of Gdańsk and lots of visitors to the City.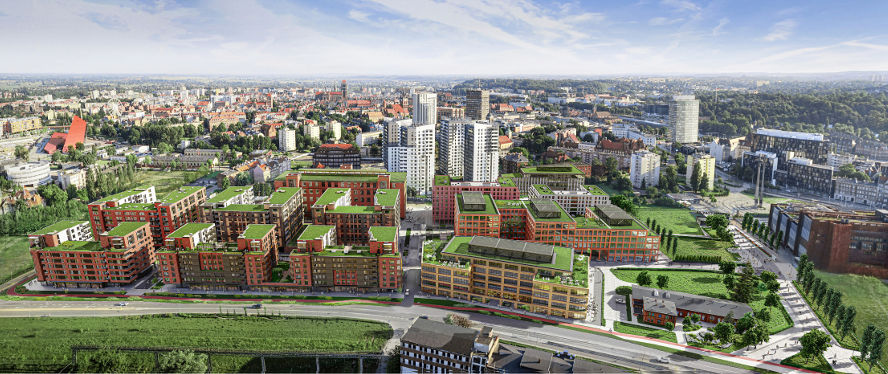 Not far from now, the historic hall will get a new lease of life. The massive, rectangular building with its brick facade and glass staircases will be renovated, and its fresh walls will be highlighted by an attractive illumination. Inside MONTOWNIA, one will find functional space combining food area, hotel services, retail premises, and a 400 m2 conference centre.
MONTOWNIA will not merely be a hotel base that is new and attractive due to its historic post-shipyard interiors, but it will also be a place that will set new standards of quality and experiences to the ever more frequent visitors of Gdańsk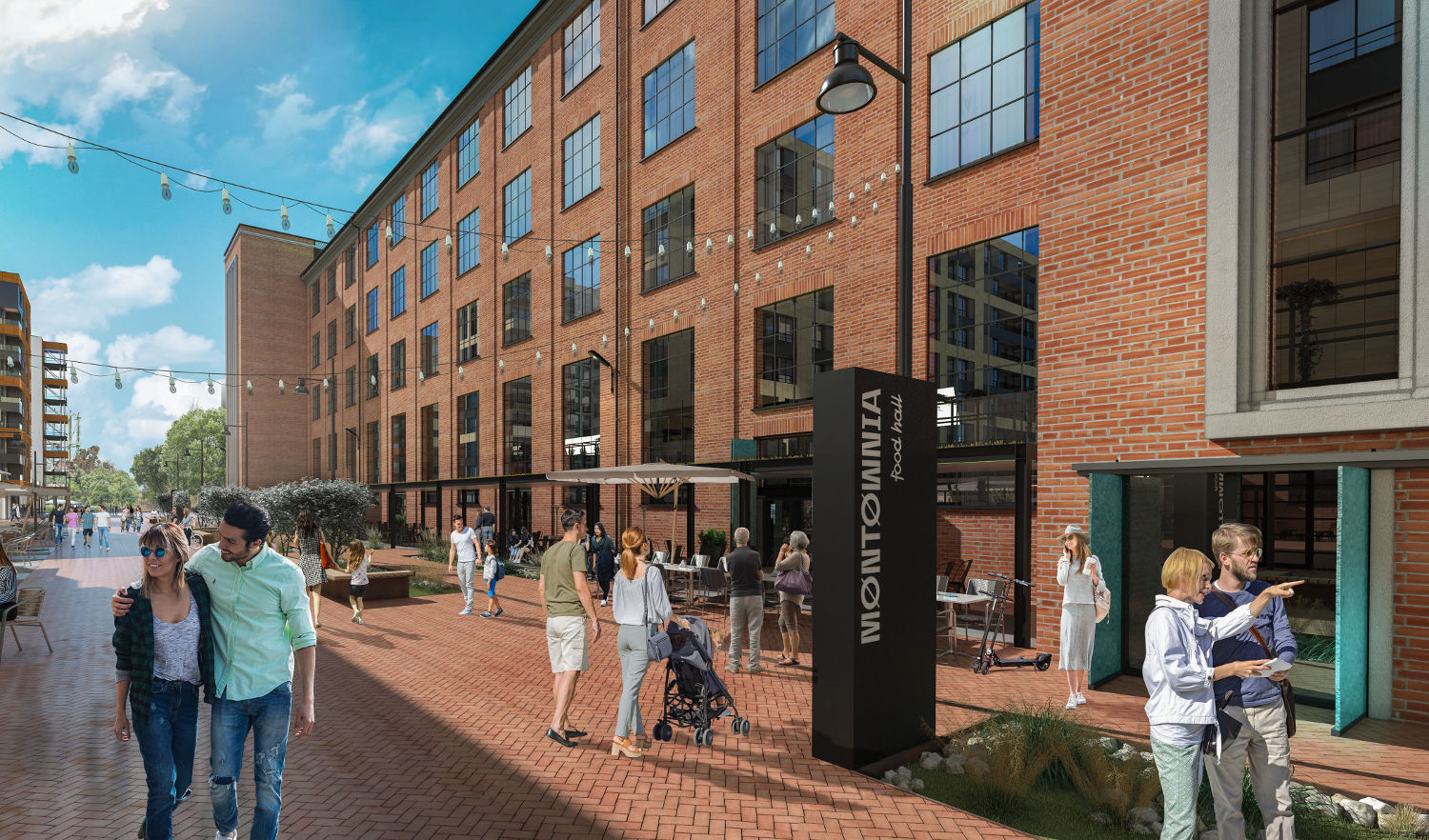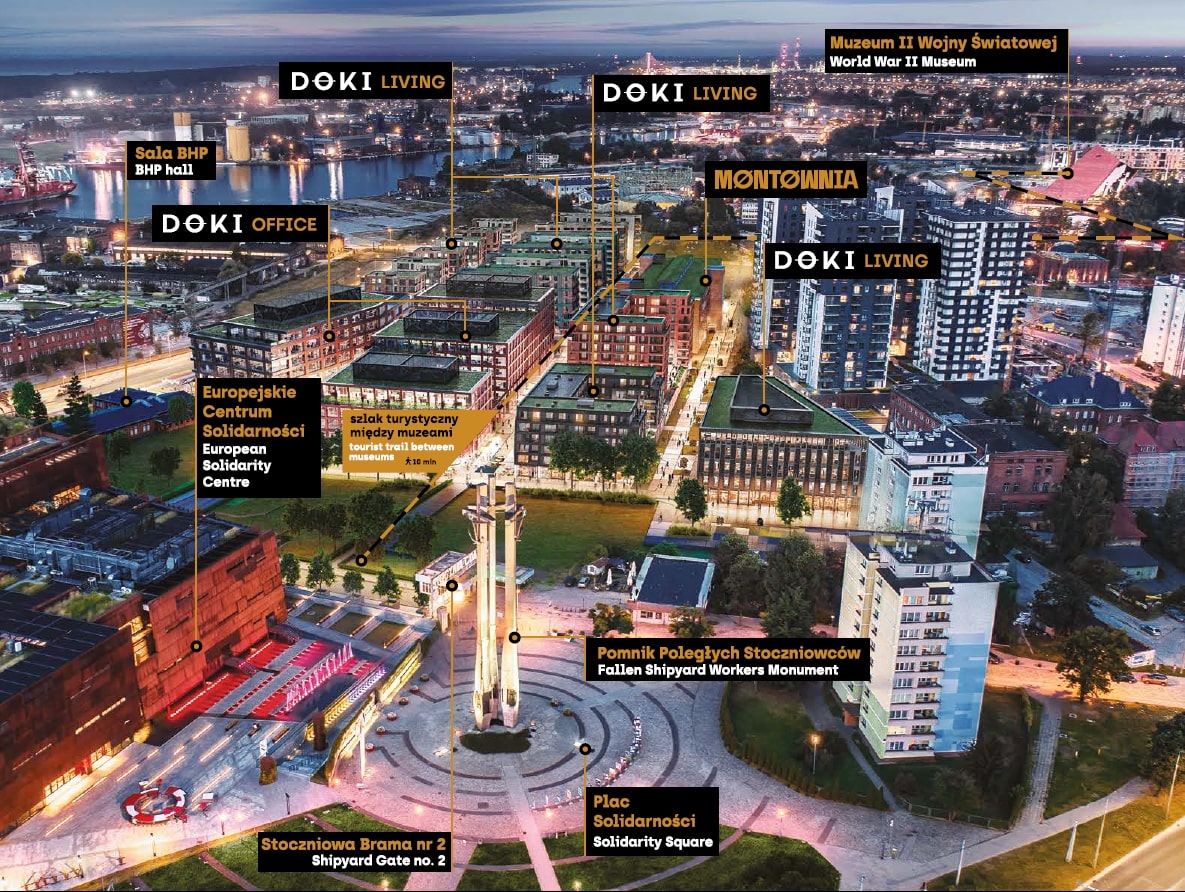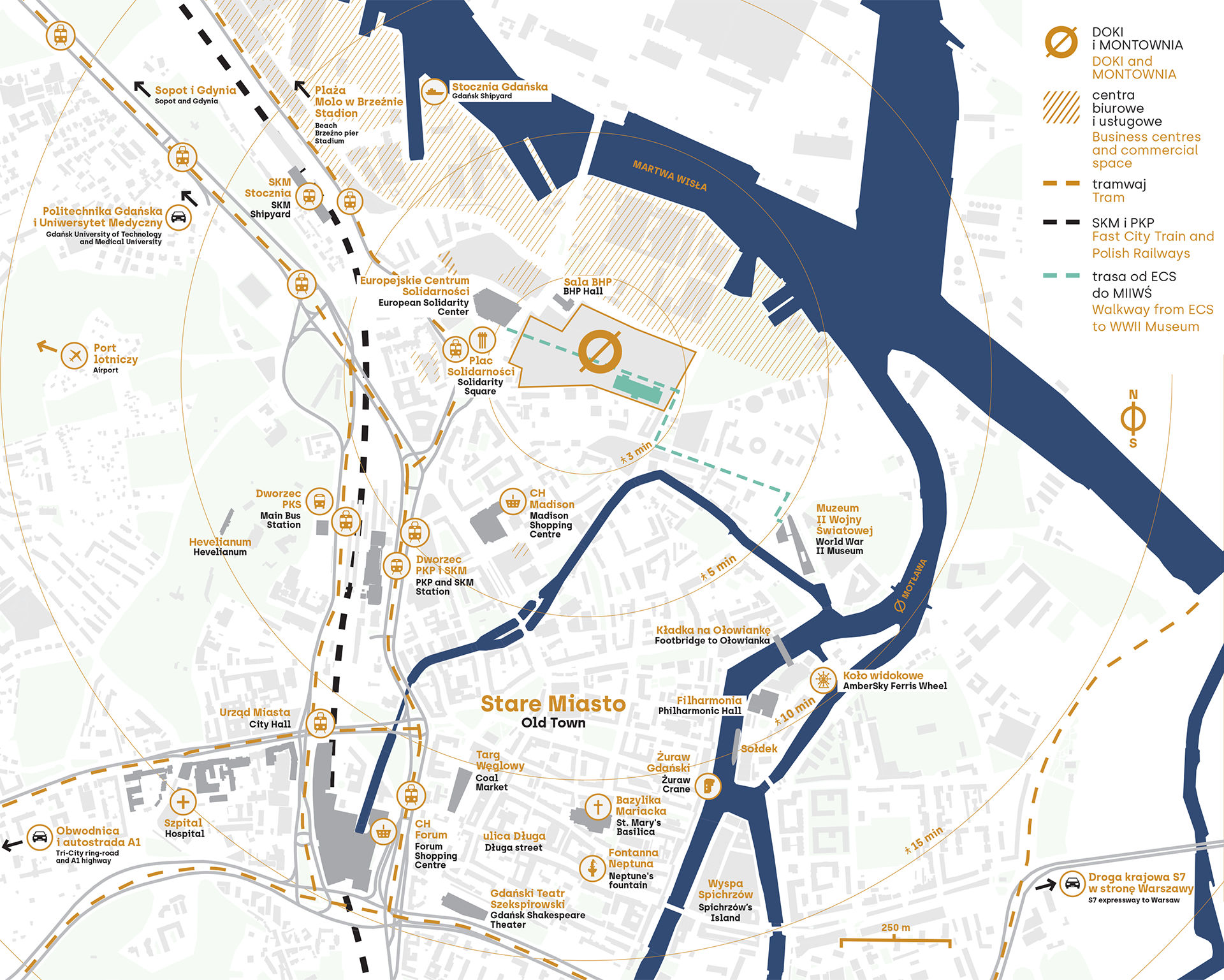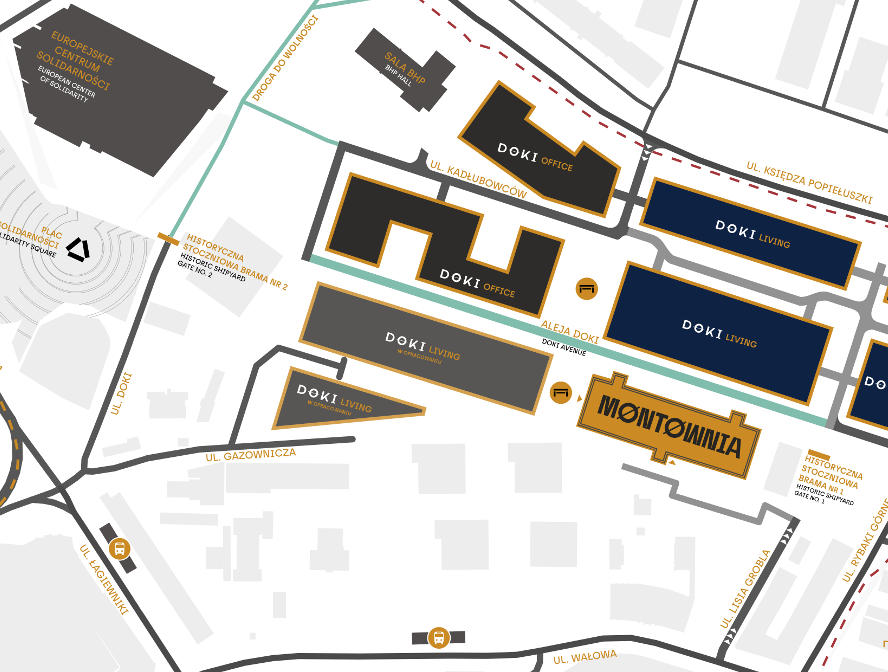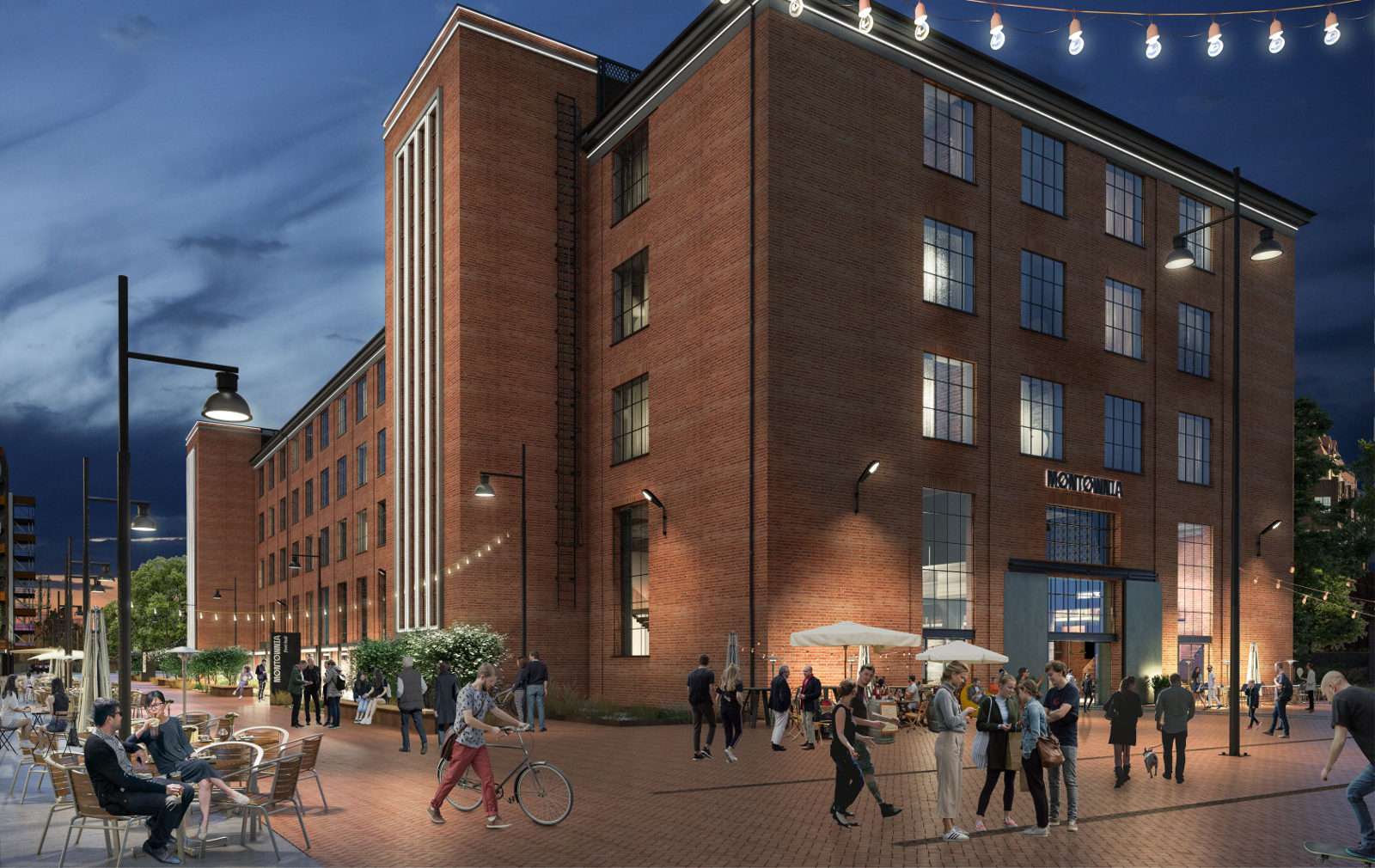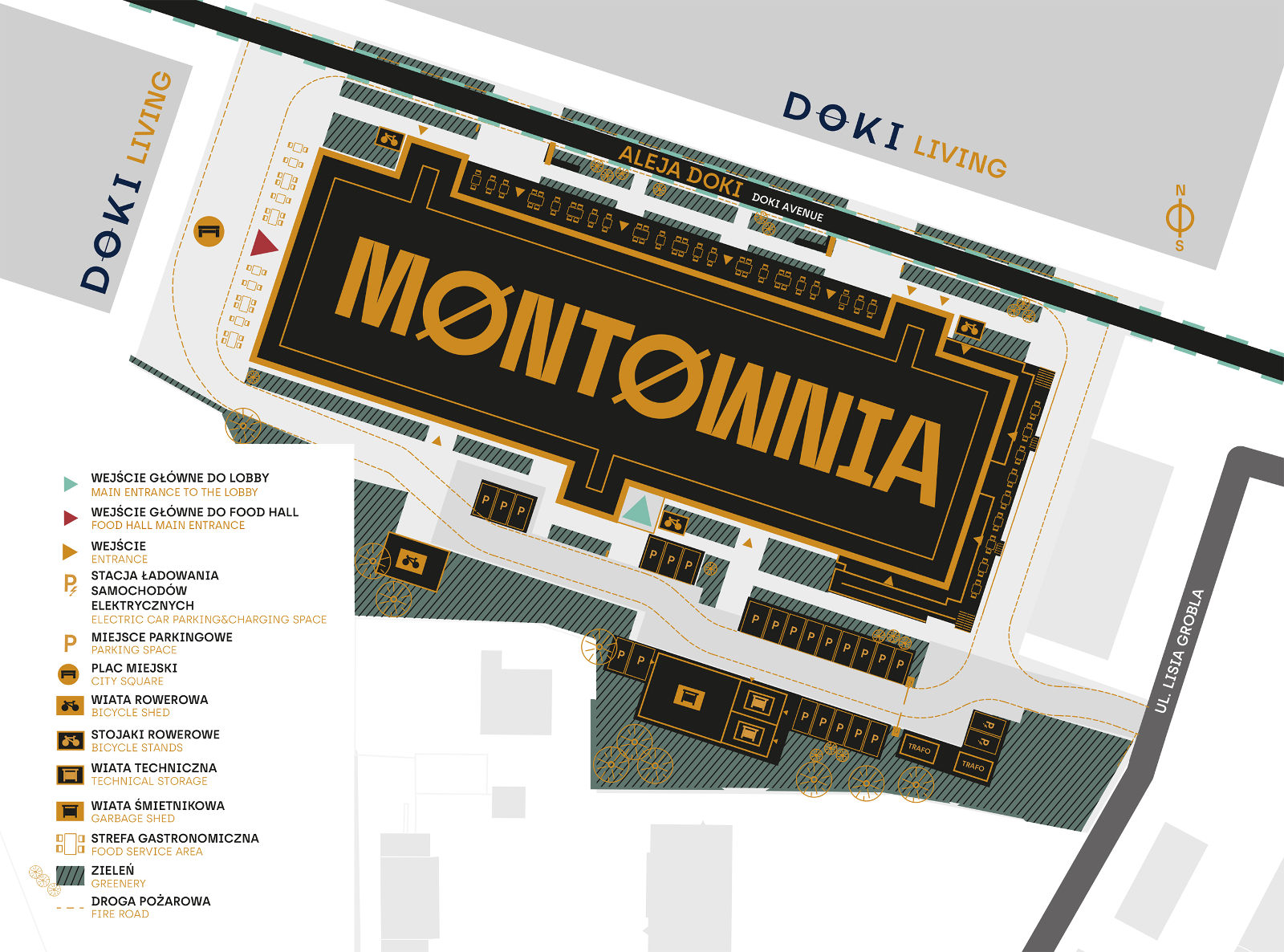 Comfortable Investment Model
In order to address the needs of a dynamically growing tourist industry in Gdańsk, MONTOWNIA will include comfortable serviced lofts, which will combine the best of both worlds – the ease of a hotel with the comfort of your own home. Serviced lofts are completely furnished, air-conditioned apartments ranging from 37 to 51 m2 in size. They include a spacious living room, kitchenette equipped with the modern household appliances (dishwasher, induction cooktop, microwave, coffee machine), a hotel TV system allowing for streaming from guests mobile devices, foldable sofa beds and mezzanine bedrooms arranged in the apartments over 4-meter high, capable of accommodating 6 guests comfortably. This is the perfect solution for traveling families or groups of friends as well as for business visitors staying in Gdańsk for medium to long periods, as it ensures privacy and provides private kitchen and ample space. Owners of serviced lofts can be sure that they invested in a property to be let. Such business model fits the intentions of the planned legal solutions regarding short-term rental.
Investor Benefits
Perfect location
One of the best locations in Poland owing to its history and situation in the heart of Gdańsk
Well thought-out concept
From the onset, the project designed with hotel services in mind
Dedicated operator
Professional partnership as part of Dom Development Capital Group, employing experienced managers of the hotel industry
Historical value
Building listed in the national register of historic monuments, of unique architecture and rich history
Measurable benefits
Profits from rent earned by the operator and increase in value of a historical property
Turn-key apartments
Completely furnished and equipped lofts designed in one of two styles: Aquamarine and Navy Blue
Comprehensive service
Rental management is fully maintenance-free from the owner's perspective, ensuring passive income during the period of the agreement
Broader perspectives
Competitive advantage thanks to apartments capable of accommodating up to 6 people
Synergy of functions
Complementary offer thanks to a spacious food service area and a conference space dedicated to company events for over 400 persons
Safe investment
Apartments which are separate commercial units. Investor's funds deposited into a secure escrow account
Future investment
10-year lease agreement with the possibility of extension
Tax benefits
Possibility of deducting 23% VAT from the total value of the investment also for individuals carrying no business activity
Holiday home option
Possibility of using available apartments by owners, irrespective of the season of the year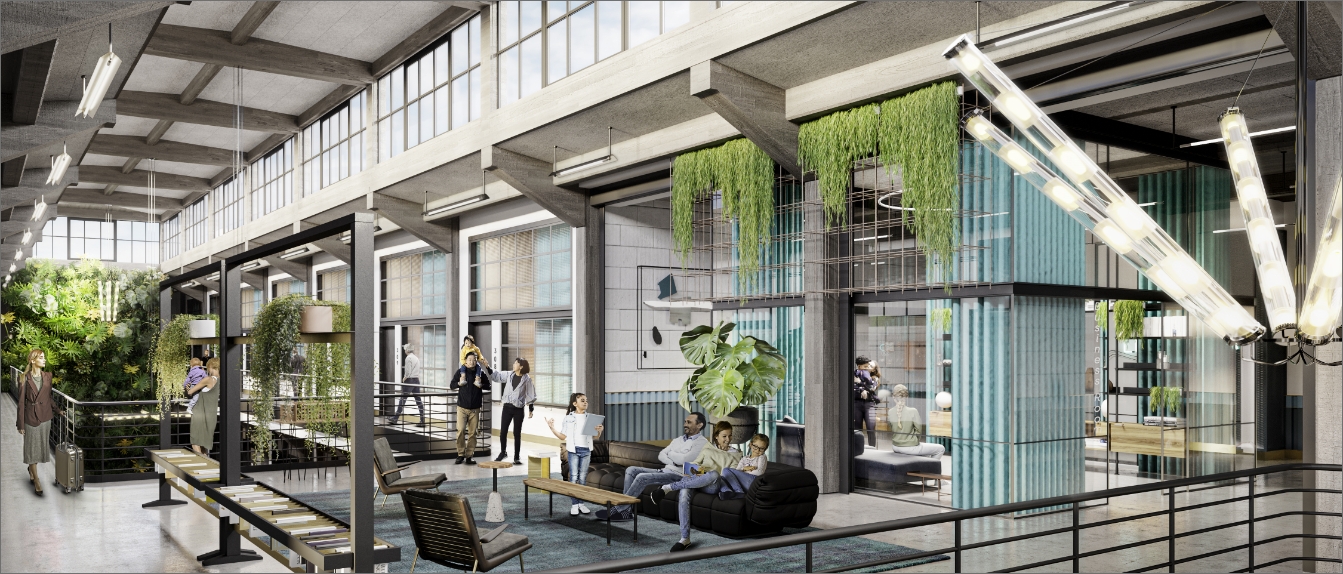 Shipyard Inspired Lofts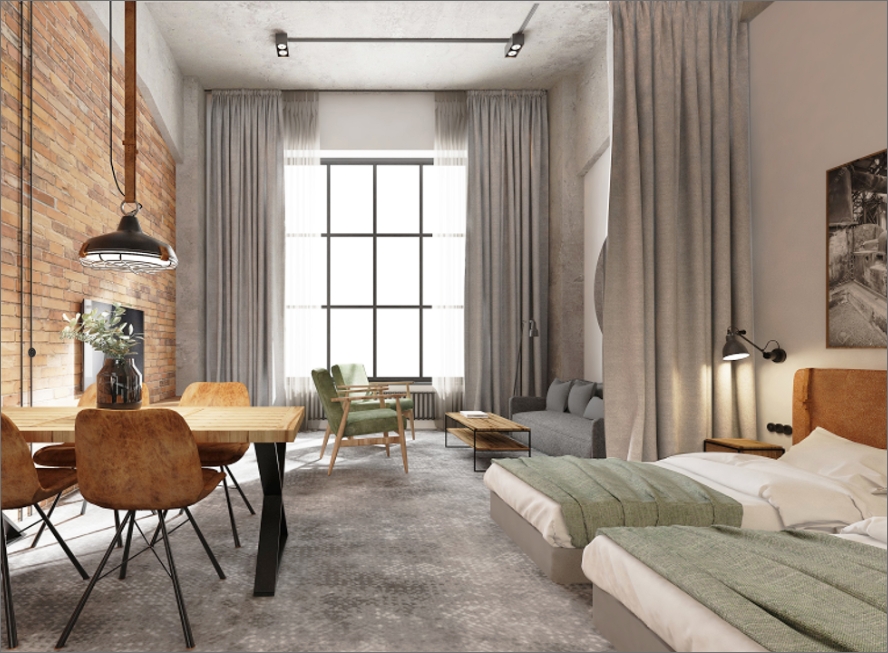 NAVY BLUE DESIGN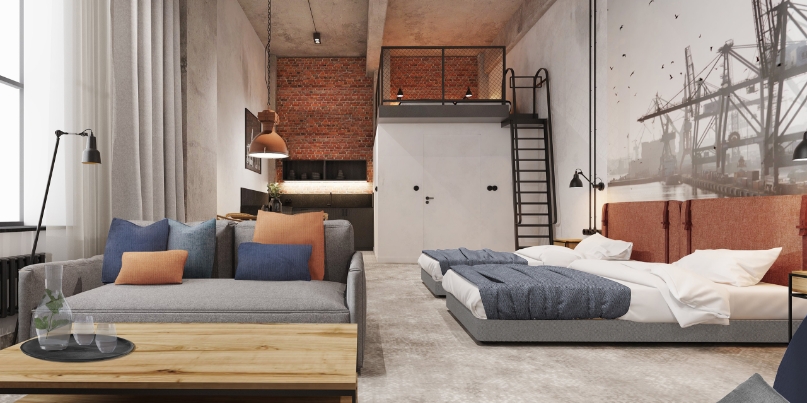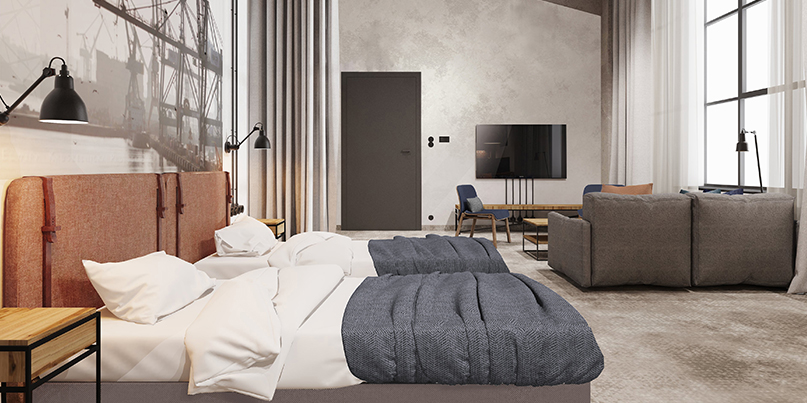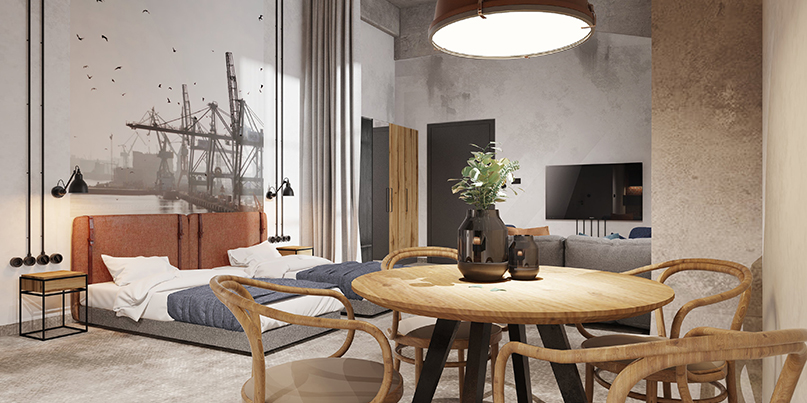 AQUAMARINE DESIGN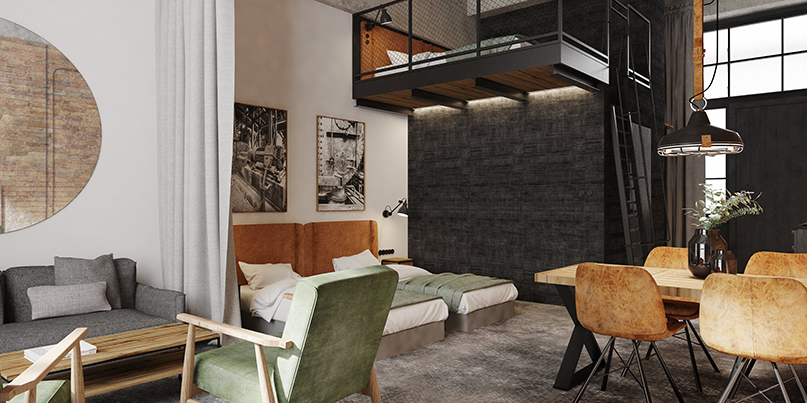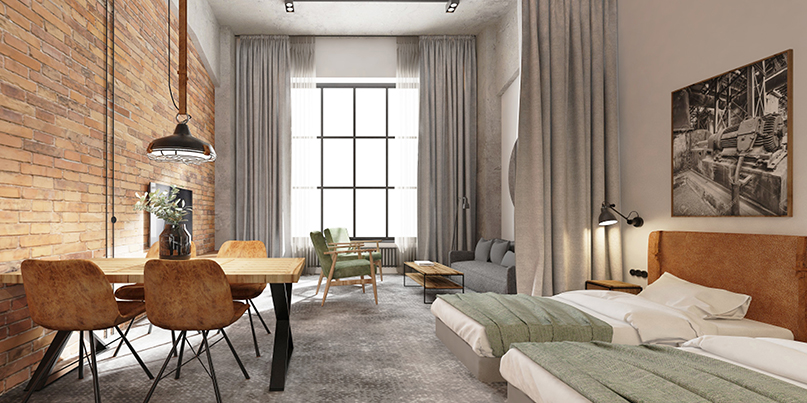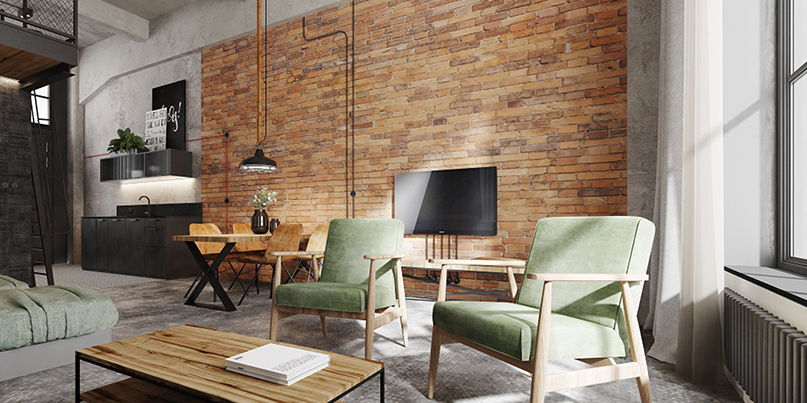 24/24 - Montownia film z Magdą Reńską w roli głównej
Strona eurostyl.com.pl może wyświetlać się nieprawidłowo
Używasz przeglądarki, która nie jest aktualna, w związku z czym strona eurostyl.com.pl może wyświetlać się nieprawidłowo. Otwórz stronę w innej przeglądarce. Jeśli potrzebujesz pobrać i zainstalować wspieraną przegladarkę, linki znajdziesz tutaj:
Pamiętaj, że oprócz wyświetlania prawidłowo treści, aktualna przeglądarka zadba o Twoje bezpieczeństwo w sieci.